Whether you still have questions you'd like to discuss, or whether you're ready to make an appointment, here's how you can get in touch:
Call me at 610 202 4778 and we can talk, or Send me a message:


My location
109 Forrest Avenue, First Floor, Narberth, PA 19072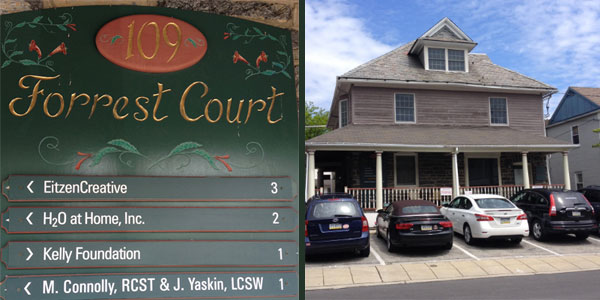 Parking: If you don't mind walking a block, I recommend the free street parking in the 200 block of Forrest Avenue. In my block, most of the meters are only 1-hour, so it's not advisable to park in those spaces; you risk getting a ticket. At the end of the block near Windsor Avenue, and also on Windsor itself, there are a few 5-hour meters. You will need quarters for the meters (but they are free after 6 pm).