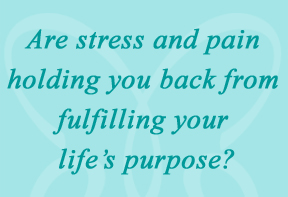 Is your life less than it could be because of ongoing pain or inner tension that just won't go away?
Perhaps you're dealing with complex issues like
migraines/other headaches
inability to concentrate
anxiety and depression
neck pain or back pain
concussion/post-concussion syndrome
aftereffects of surgery, injury, or trauma – including psychological trauma – maybe even from a long time ago
You're not alone
When you're suffering from chronic conditions and stress that won't let up, you need more than symptom relief.
You need a gentle solution that lets your body/mind release patterns of pain, illness, and dysfunction at the source.

I'm here to help
I'm Margaret Connolly, a Registered Craniosacral Therapist (RCST), trained in several advanced bodywork techniques. And I'm ready to help you take your life to a new level of wholeness and wellness.
I specialize in craniosacral therapy, a light-touch hands-on therapy. It releases tension patterns held in the body/mind as a result of all the challenges absorbed and retained over a lifetime.
You just lie in loose, comfortable clothing on a massage table and relax.
How do you take the first steps toward high-level well-being?
Click on the "free resource" button below to receive your copy of "Learning from Your Life's Changes." This self-assessment will help you identify your particular genius in navigating the turning points of your life and accomplishing the changes you have wanted to make and still want to make. And it helps you correlate that information with your life's patterns of health.
As a bonus, you'll also receive The Connolly Connection, a free periodic e-mail newsletter that explores contemporary ideas and practices in promoting health.


Next, check out
"Is this you?"
Find out if craniosacral therapy or other bodywork might help you move forward in the cycle of healing.